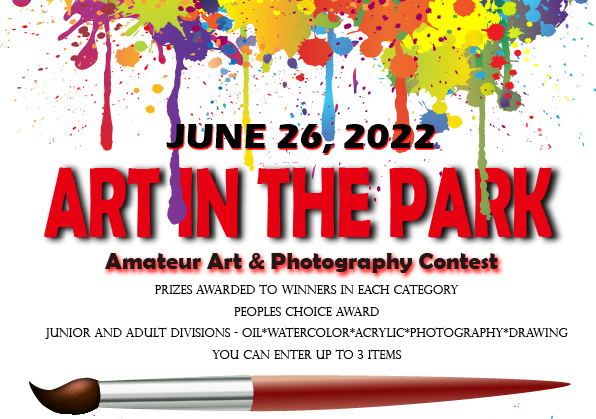 Schedule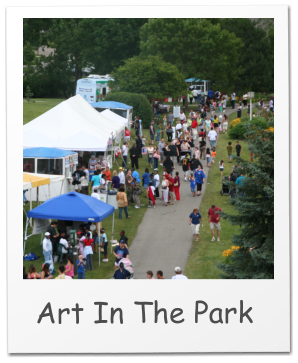 8:30-10:00 AM
-
Entries must be dropped off at Town Center under the tent on the west side.
10:30-11:30 AM
-
Judging. Not open to the Public or Artists.
12:00-5:00 PM
-
Entries are on display during picnic hours. Everyone is invited to vote for the "People's Choice".
TBD
-
On-stage announcement of "People's
Choice" award.
5:00-5:30 PM
-
Entry pick up time. Identification is required. Entries may not be picked up prior to 5:00pm
ENTRY DEADLINE EXTENDED
Please fill out the entry form and bring it with you on Sunday to drop off your artwork.
Click Here for Entry Form and Rules